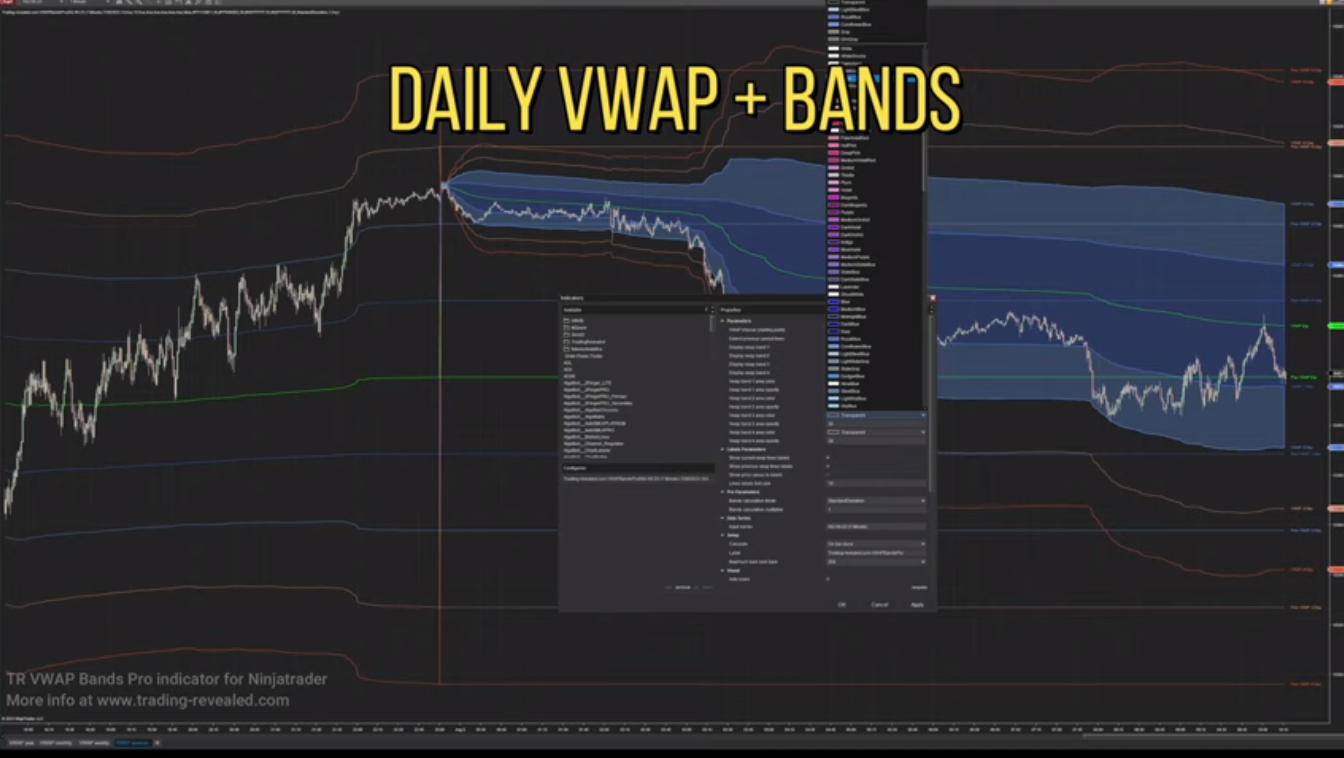 Welcome to the world of powerful trading with the VWAP Bands Pro indicator version 2.0 for NinjaTrader!
Are you in search of a robust tool designed to help you make informed decisions in the financial markets? Look no further! The VWAP Bands Pro indicator is the secret weapon of successful traders and it can now be yours.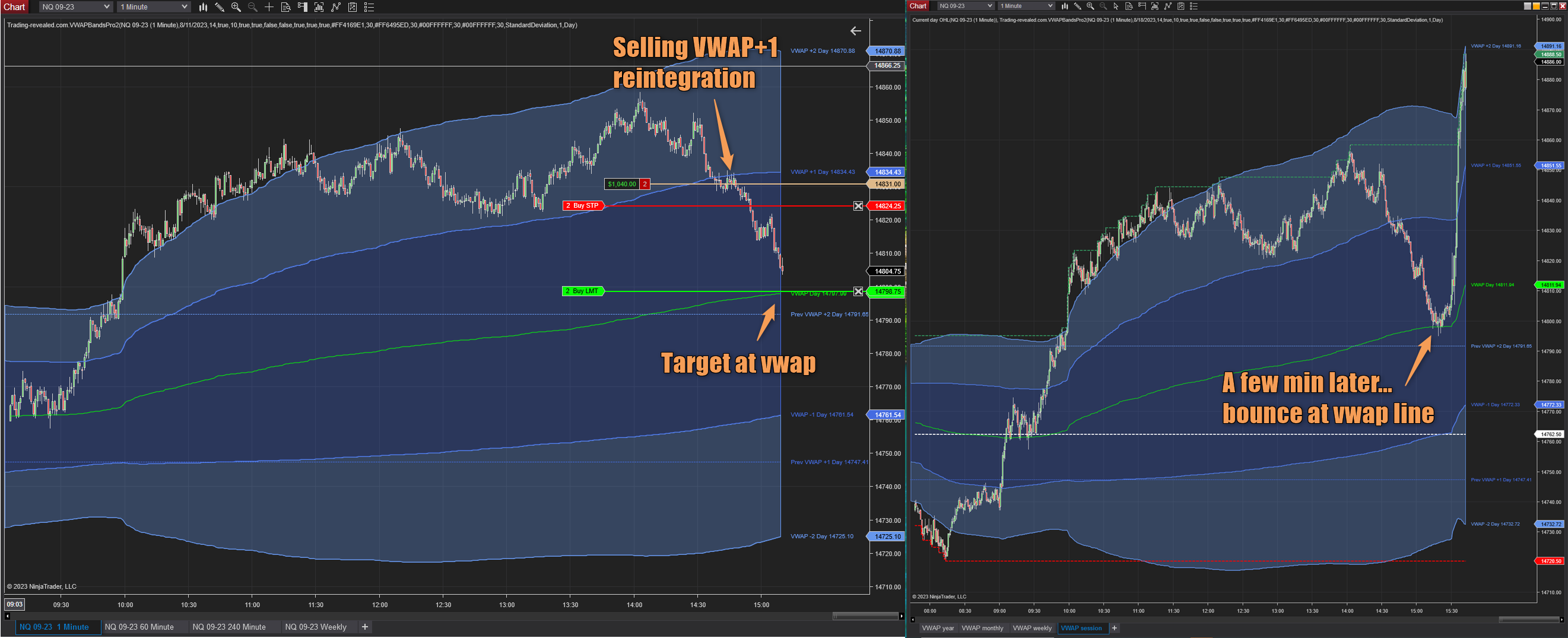 Introducing VWAP Bands – The Ultimate Trading map Indicator
The VWAP (Volume Weighted Average Price) indicator is a widely-used tool among traders worldwide, allowing you to assess the average price of an asset based on its trading volume. Paired with meticulously crafted volatility bands, the VWAP Bands indicator becomes a formidable prediction tool, enabling you to identify lucrative trading opportunities and make well-informed decisions.
Why Choose VWAP Bands Pro Indicator?
Unparalleled Precision: Our VWAP Bands Pro indicator incorporates cutting-edge algorithms that calculate the VWAP with exceptional accuracy. The default formula used for vwap calculation and bands std deviation replicate what is used by trading algorithm from big institutions.
User-Friendly Interface: Even for novice traders, the VWAP Bands Pro indicator is user-friendly and easy to understand. You don't need to be an expert to start using it right away.
Trend Identification: Thanks to the volatility bands, this tool helps you spot emerging trends and potential market reversals. Never miss out on significant trading opportunities again.
Informed Decision-Making: Blind investing is a thing of the past! The VWAP Bands Pro indicator provides you with clear and easy-to-understand signals, empowering you to make informed and rational trading decisions.
Lot of features: There is a lot of configurable features available (and we will support it by adding users most requested features in the future) :

yearly, monthly, weekly, daily VWAP+bands
anchored VWAP (it can start at your custom time)
bands and lines color can be customized
display up to 4 bands below and above vwap
the previous period vwap + bands lines can be extended to the right for reference
every line can have a configurable label on the right for easy identification
the vwap default calculation is the same then the one used by big firms trading algorithms. Therefore the vwap and bands levels are powerful levels of support/resistance
VWAP and bands values can be used in the strategy builder or in your custom code
and much more…
Join Our Thriving Community of Traders!
By choosing the VWAP Bands Pro indicator for NinjaTrader, you gain more than just a tool. You become part of a community of passionate traders who are eager to share their knowledge and experiences to help you succeed. This indicator will be part of the scalping package that we will release next, teach and trade live so you have everything you need to succeed. All futures indicator updates will be free for license owners!
How to Get the VWAP Bands Pro Indicator?
To enjoy the benefits of the VWAP Bands indicator, simply follow these easy steps:
Click on your preferred payment method button below.
Make a secure payment through our payment platform (paypal button below).
Receive your download link and a lifetime license key via email.
The email will contain a link with a form to fill in your Ninjatrader machine ID. This is a mandatory step, it will activate your license for your machine.
Install the VWAP Bands Pro indicator on your NinjaTrader platform and start trading smarter today!