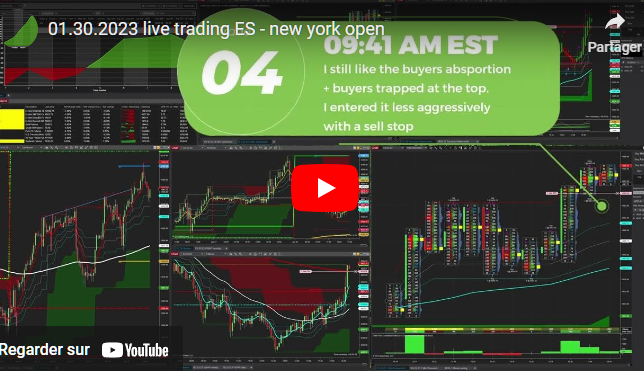 I recorded my 45 minutes trading (scalping) session for monday, january the 30th 2023 for you.
I was scalping ES (s&p500) futures using Ninjatrader and a footprint chart for the entries.
I'm starting the videos stuff, please subscribe to the youtube channel because a lot more are coming and I'm sure you will like what's coming next!
Enjoy!