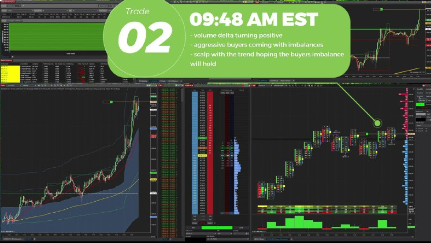 I recorded my 11 minutes trading (scalping) session from june the 09th 2023 for you.
I was scalping ES (s&p500) futures using Ninjatrader and a footprint chart for the entries.
I show you how I usually take my daily target in less than 20 minutes every single day. This is achievable by mastering order flow only.
Enjoy!