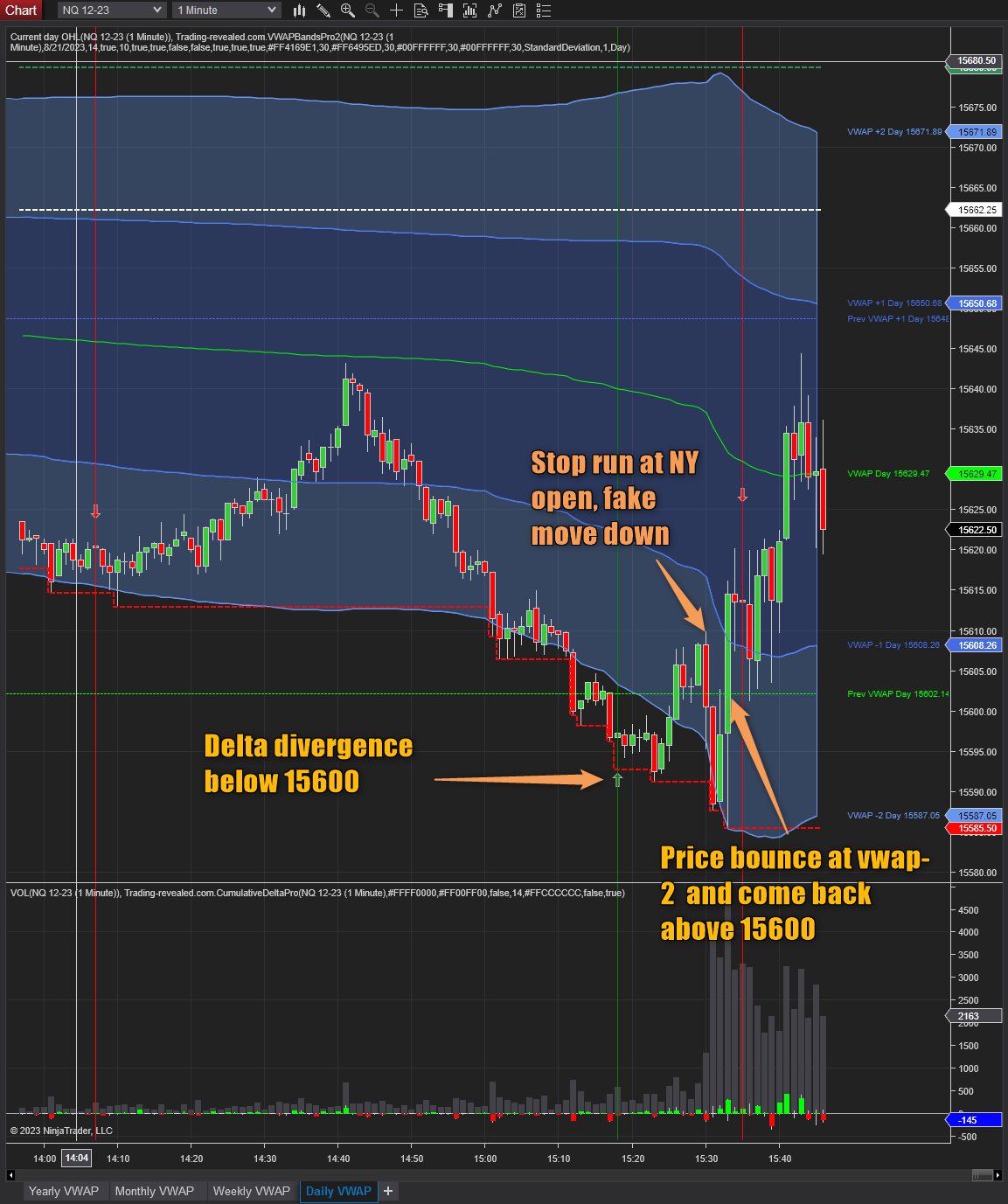 Date: September the 12th 2023
Instrument: NQ futures (Nasdaq)
I have been ready for a long trade at new york open because I prepared it and was waiting for it. Let me explain you my thought process behind it.
1. Trading is a war, you need to prepare your war map
You need to prepare your levels first, using whatever method you want. If you are starting, I strongly advise you the vwap bands indicator to do this.
During the european session, price has been dropping on the Nasdaq, but I was suspecting a bounce up coming.
Let's look at it on high timeframes: on the monthly vwap bands, I saw price was coming back to the Monthly VWAP level which is a strong level.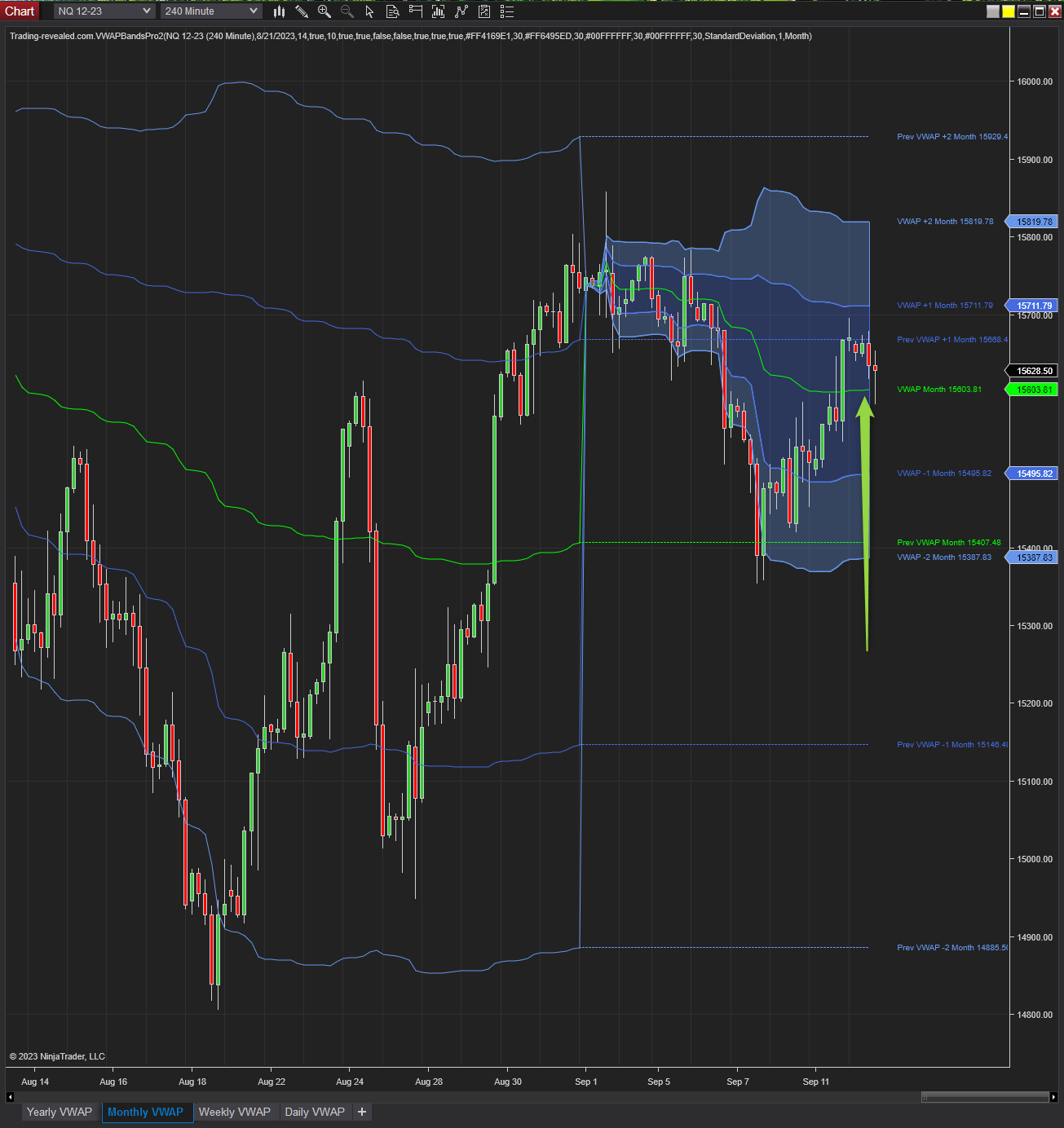 On the Weekly VWAP, we were around the week vwap level and I noticed we had a strong chance of bounce below 15600 because we have previous week vwap level + an obvious trendline up level.
Let's look at the lower timeframe now and get ready for the move.
We had a price/delta divergence below 15600 before new york open.
We saw a stop run low = fake move down at new york open. Look at the delta during this down move: no real sellers there.
Then price bounced up quickly and went back above 15600. This is where you have your confirmation to enter a long. This kind of fast bounce that you can see in real time is typical from a stop run.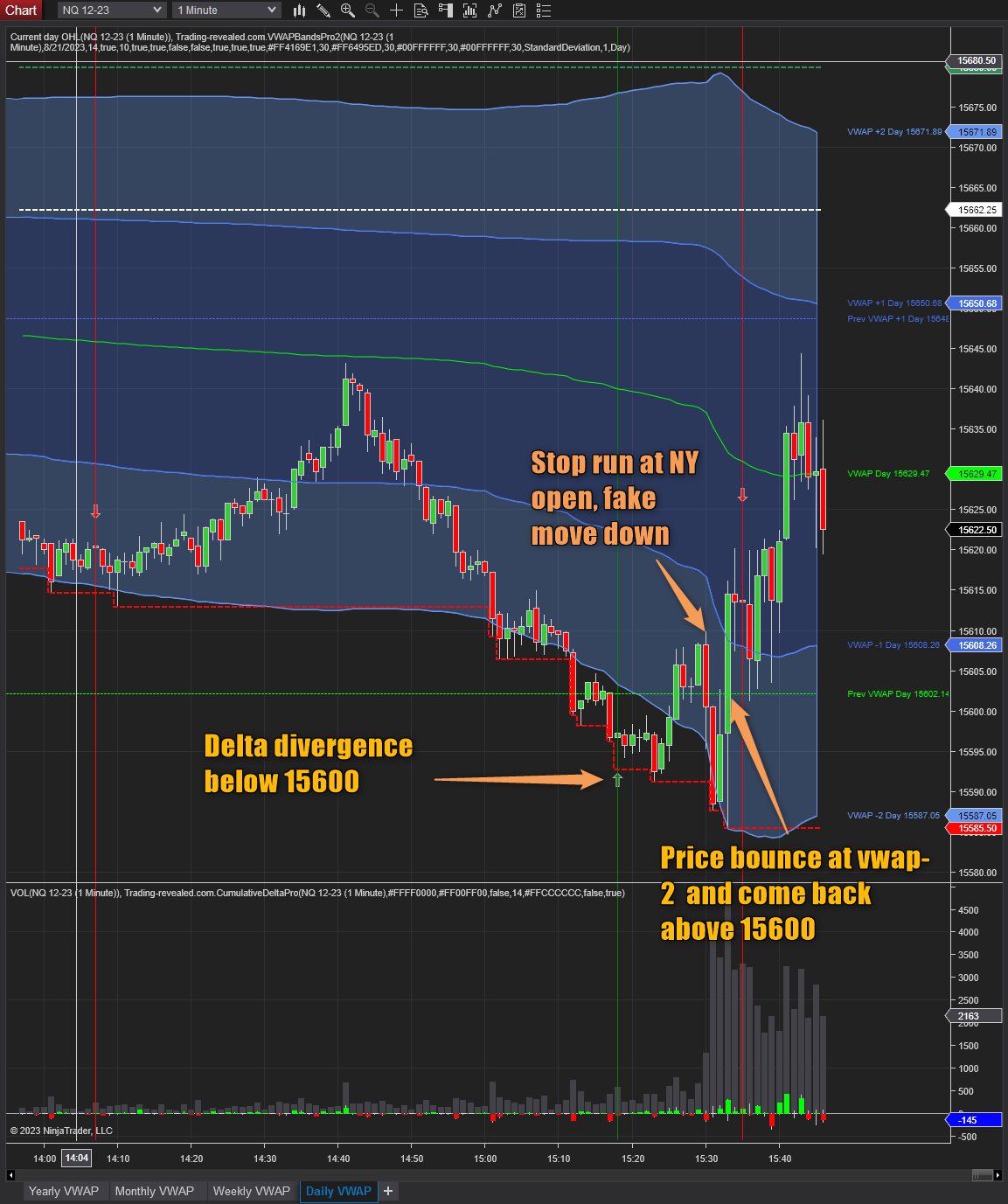 I am not saying that price will go up the whole day today, not at all.
We have a potential move up, we enter and trail it, and we can exit at strategic levels live VWAP line, VWAP+1 line or daily open line if we see that sellers are coming. That's all.
Happy trading!