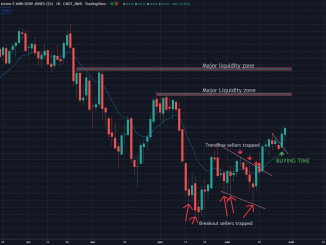 Was the FOMC move direction predictable on the Dow yesterday (july the 27th) ?
1. Daily chart analysis
As usual we don't know the direction with 100% certainty but I have been long before the FOMC and held it without any stress thanks to my Daily timeframe analysis. Let's look at it: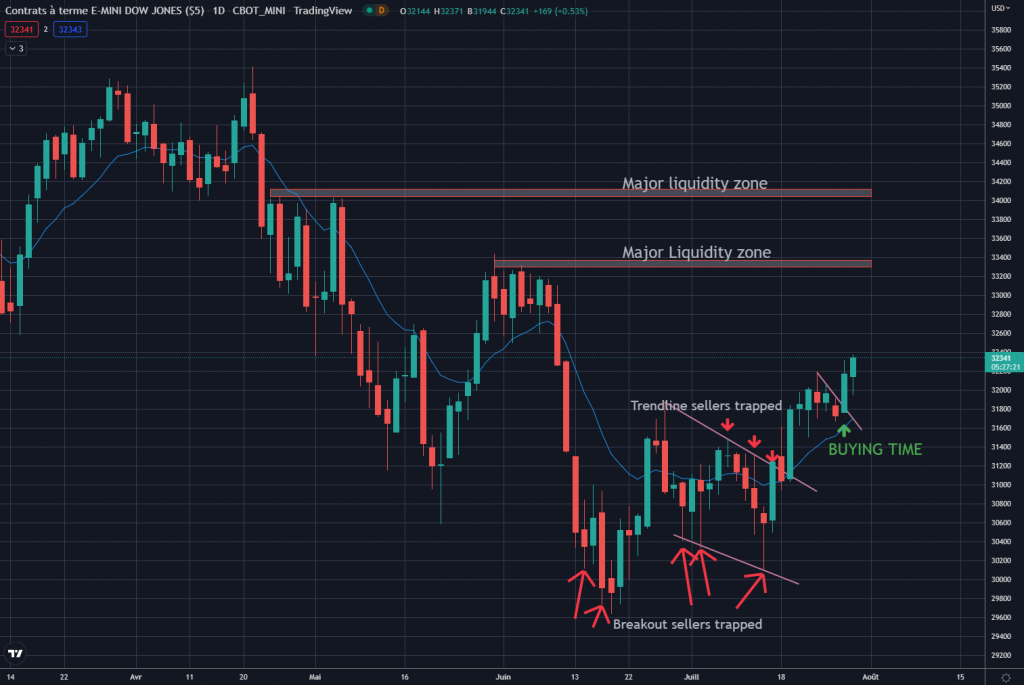 The high probability direction in my mind came from this (on a technical standpoint only) :
lot of sellers traps at the bottom of the chart
Major liquidity zones at the top of the chart
That's enough to anticipate an up move on Daily.
1. Lower timeframe buy from July the 28th
Now I have added to my buy position today (July the 28th) after another sellers trap setup on lower timeframes. Look at this: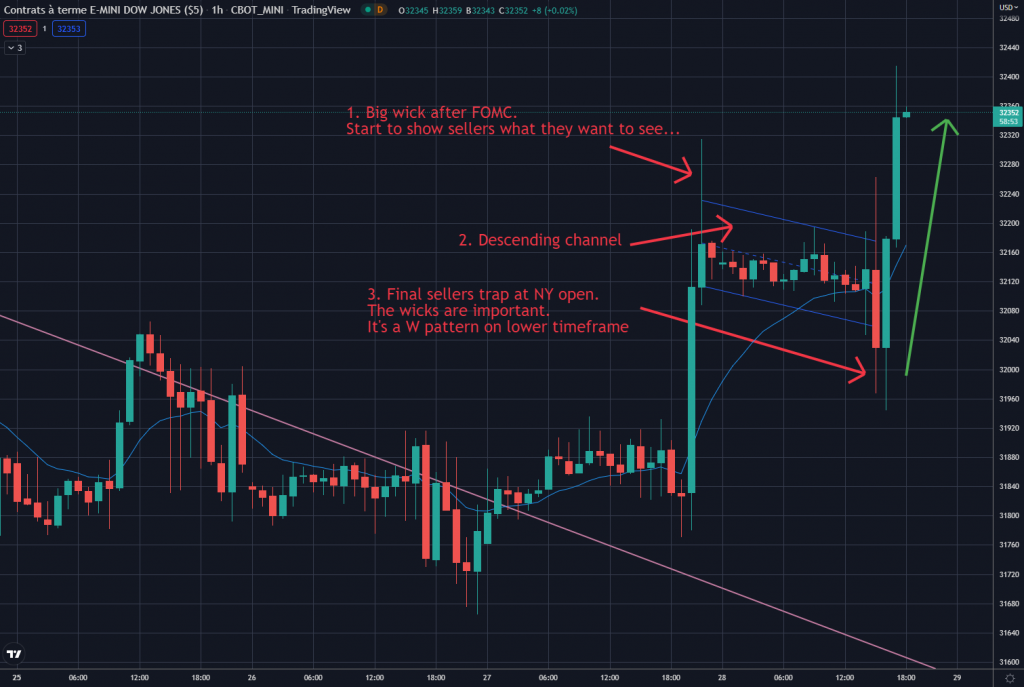 We had a big upper wick after the FOMC up move and before the daily => this is the first signal to wake up sellers
then we started the next day with a descending channel, which is basically a down trend for sellers
at NY open, we had a bigger down move to induce more sellers
And then we had a clear buy pattern. We can see it better on the M15 and M5 charts: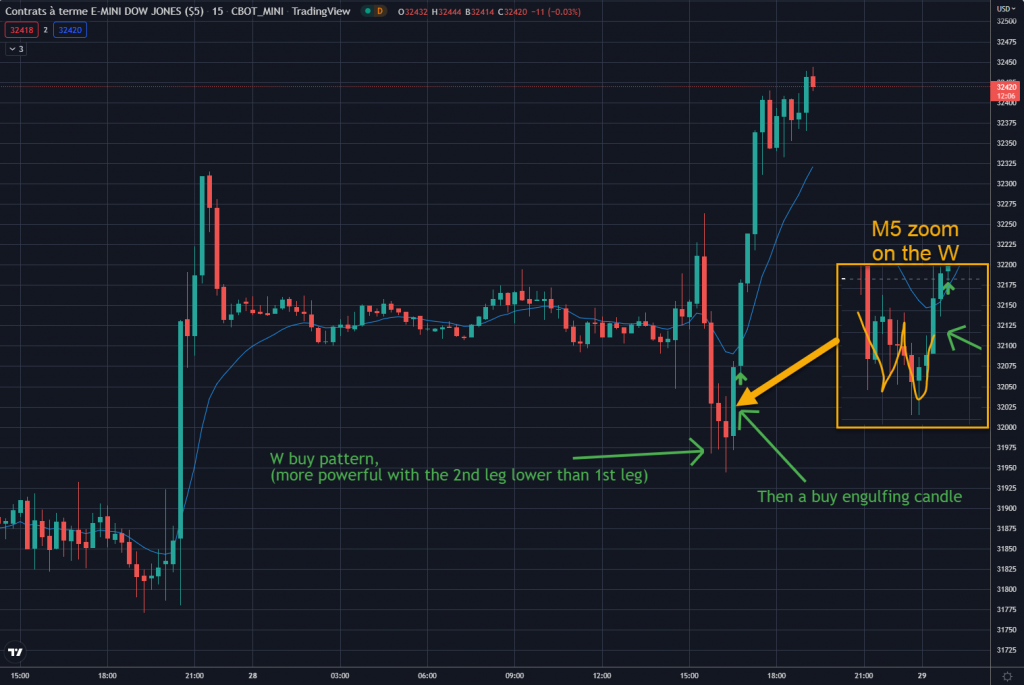 The W pattern + the green engulfing candle gave us a nice signal to add to the FOMC up move.

I'll post some others stuff dedicated to the candle wicks, but pay close attention to the wicks in general.
Here The W second leg being lower than the first is important, it means the early buyers stops from first leg have been hit + breakout sellers from 2nd leg have been trapped.
I know this is advanced analysis but I hope you will get some value from this article.